Lock Gate Experience - The 1 Hour Tour
"Freedom on the Water" will take you from the Jetty in the centre of Athy along the River Barrow and its idyllic surroundings, passing under the historic Horse Bridge, leading to Ardreigh.
While travelling into Ardreigh you will pass under Ardreigh Lifting Bridge, an area that is steeped in history and folklore.
You will then experience the thrill of passing through Ardreigh Lock, watch the crew work the lock as they were hundreds of years ago.
Be sure to have your camera, as there are many stunning views and features to photograph.
This is a round trip returning to the Jetty. Your skipper and crew will give you an insightful view into life and history of the Barrow Navigation.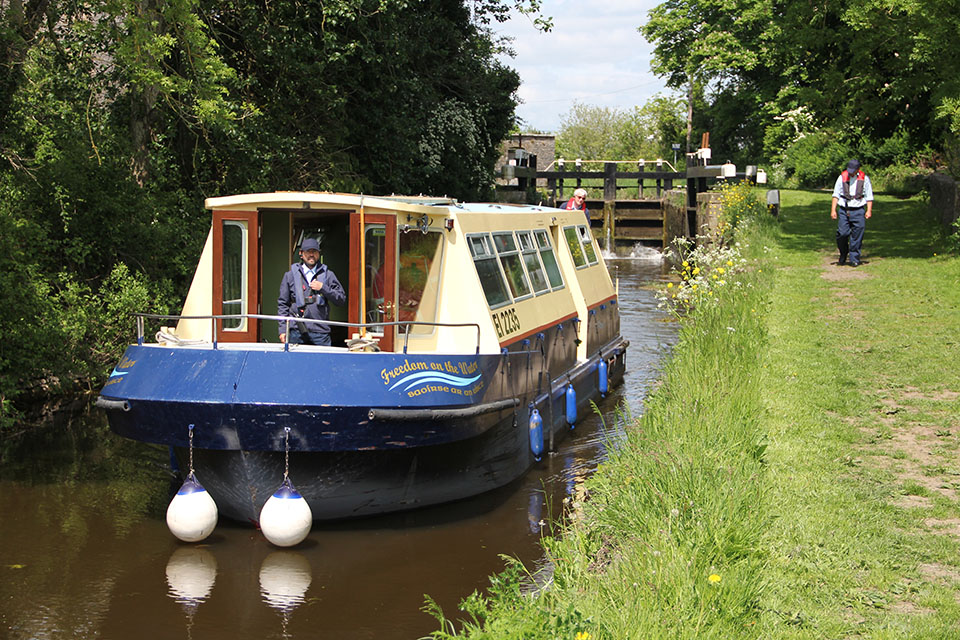 Searching Availability...